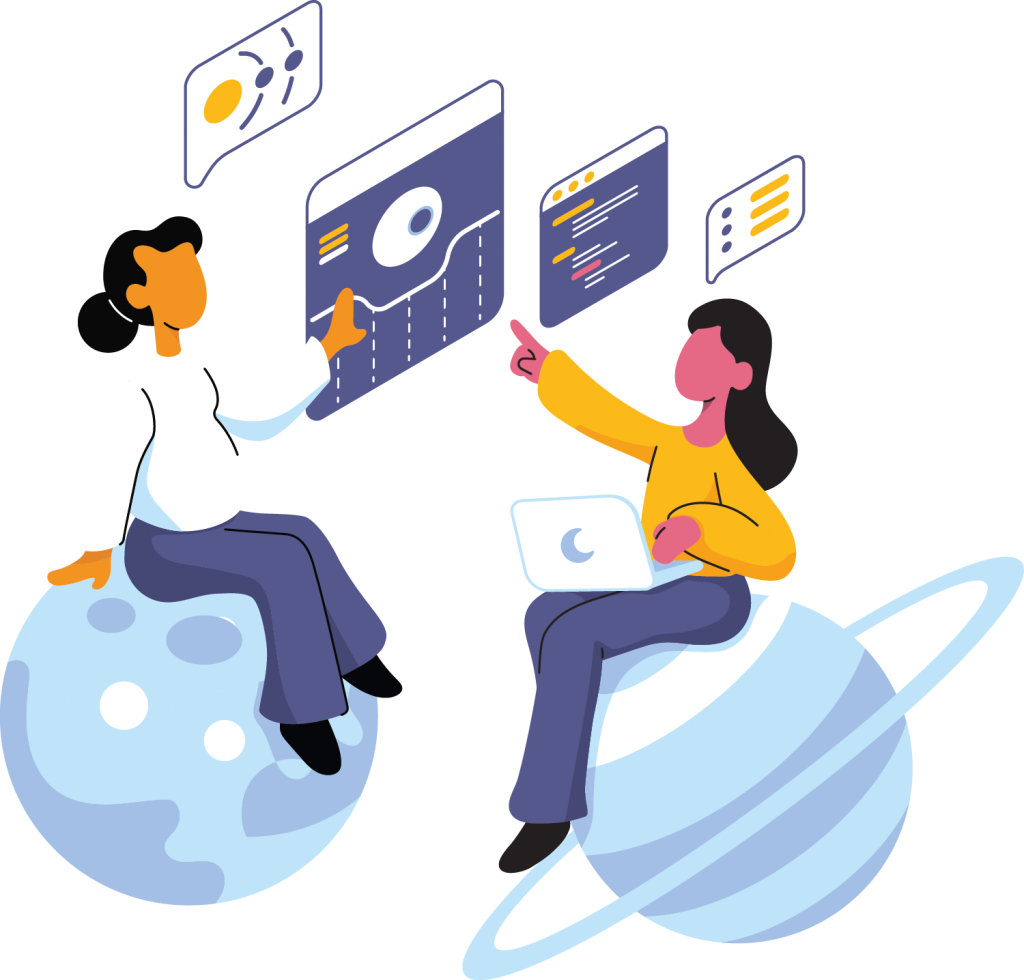 The Europlanet Mentorship platform aims to provide a central point of contact for early career scientists to develop expertise, ask questions and discuss career plans with more established members of the planetary community.
Through the Europlanet Mentorship programme, we aim that Mentees are given the support they need to become collaborative and open-minded colleagues and leaders, enabling them to pursue their chosen career paths.
We will put Mentees in contact with a Mentor who can support them to take steps to achieve better levels of professional success. In matching Mentees with Mentors, we will try to find synergies between the Mentor's areas of strength and the Mentee's mentoring needs, including shared interests and relevant areas of experience.
Europlanet Mentors and Mentees work in planetary science and related fields and are drawn from all over the world. The Europlanet Mentoring Programme is voluntary, informal and confidential, with Mentors and Mentees engaging in a manner that is flexible and suited to their individual working environments.
We are actively recruiting now! It is important for us to understand the need in the community for the Europlanet Mentoring Platform, so we encourage you to sign up now and let us know whether you would be interested in becoming a Mentor or Mentee.
"For the past three months I had several meetings with my mentor as part of the mentorship program. We have discussed my career goals at length, and looked into current opportunities adequate to my personal plans. I've also received important feedback about my writing which I feel is not one of my strong suits. These meetings were very pleasant and gave me an opportunity to have an open conversation about topics that I dread to have with my supervisor. I strongly advise any students or post-docs to try it. You might take something out of it!" –Mentee.
"Mentoring is one of the possible ways available to us to encourage the next generation of researchers to blossom. Sharing our respective passion for science leads to a fruitful interaction for both parties. Let us all play our part and contribute to a better world." — Mentor.
Contact the Mentorship Coordinator via e-mail: mentors@europlanet-society.org if you have further questions.